About Dr. Jim Keleher, DC
Dr. James P Keleher is a Chiropractic Specialist in Tucson, Arizona. He graduated with honors in 1988. Having more than 33 years of diverse experiences, especially in CHIROPRACTIC, Dr. James P Keleher affiliates with no hospital, cooperates with many other doctors and specialists without joining any medical groups.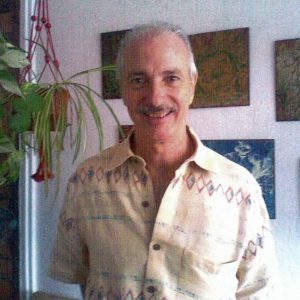 Care Philosophy
It is my personal goal to deliver the highest quality care to my clients for optimum health.
When I started chiropractic college in 1983 I came across a chart of the spine cross referenced with the spinal nerve and across from each bone in the spine were a number of symptoms listed along with the different organs from that were connected that spinal level.
Over many years in practice, I have witnessed many different symptoms from organ systems improve simply by giving a spinal adjustment to the correct spinal level.
I have studied many forms of healing arts since beginning my journey in health care including acupuncture, nutritional supplementation, and applied kinesiology.
I am trained to do many physio therapies including ultrasound, electric muscle stimulation, myo-fascial soft tissue treatments, and massage.
I use all these therapies including laser to offer the best to my patients. I am usually not a 2-minute pop and go kind of doc. However I can certainly adjust you in 2 minutes if your in a hurry.
Items of Interest
Serving Tucson for over 30 years with multiple chiropractic technique styles, and nutritional counseling.
Most insurances accepted, including automobile injuries.
Standard Process nutrition products sold here.
Nutrition response testing available.
Free consults.
Associates in Chiropractic